Your Trusted Hearing Care Experts in Walla Walla, WA
Why Do So Many People, Organizations, and Physicians Trust Us?
The story of Walla Walla, WA first began when the Lewis and Clark expedition encountered the Walawalałáma (Walla Walla people) near the mouth of Walla Walla River in 1806. Fort Walla Walla, established in 1818, was a fur trading outpost run by Hudson's Bay Company (HBC), which made our community an important commercial hub in the area, but like so many western towns, its boom came because of the gold rush and the railroad.
After the gold rush died out, the production of onions, apples, peas, and wine grapes in Walla Walla, referred to as the "cradle of Pacific Northwest" and the "garden city", came to rely on agricultural production that is still the primary economic resource today. Named the USA Today's Readers' Choice "Best Wine Region" in 2020 and 2021 has added one more distinguished nickname to the list, recognizing the more than 120 wineries in the Walla Walla River Valley.
Some believe that you're worn out when you lose your hearing, but we see hearing loss as a sign that you've lived a life full of rich experiences that your hearing is having trouble keeping up with. Our methodical approach to better hearing at Sound Audiology makes it possible for you, and those in "W2" and nearby communities, access to the advanced treatment techniques and technology able to keep living an active and independent lifestyle.
Thousands of patients in Walla Walla, Prosser, and Kennewick, WA as well as physicians and organizations place their trust in our hearing experts to provide the personalized hearing care that meets their unique hearing care needs. Raising awareness about healthy hearing, educating our community about hearing loss prevention, and making it easier for them to recognize the early signs of hearing loss is the focus of our team of audiologists.
Your first step to better hearing, whether you're concerned about your hearing or that of a loved one, is to schedule an initial assessment at our Walla Walla, WA clinic.
104B E. Main Street
Walla Walla, WA 99362
Right across the street from Walla Walla Clothing Company in the old Sears building by the park.
Monday : 10:00am – 5:00pm
Tuesday : 10:00am – 5:00pm
Wednesday : 10:00am – 5:00pm
Thursday : 10:00am – 5:00pm
Friday : 10:00am – 3:00pm
Saturday & Sunday : Closed
Closed for lunch: 12:00pm – 1:00pm
COMPREHENSIVE HEARING ASSESSMENTS
Your Journey to Better Hearing Starts with a Comprehensive Hearing Assessment
Online sites and big box retail stores have made it easier to have your hearing tested and purchase a hearing device without seeing a doctor of audiology.
However, trusting the internet or a retail employee to diagnose and treat your hearing challenges is as destructive to your hearing health as asking them to diagnose and treat any other medical condition. Purchasing and wearing the wrong hearing device that is not programmed properly can do a lot of damage to your hearing rather than helping it.
Rather than running the risk of doing further damage to your hearing, the critical first step on your journey to better hearing should be a comprehensive hearing assessment conducted by a qualified doctor of audiology. Besides providing a highly accurate diagnosis of the type and severity of your hearing loss, our audiologists use your hearing test to personalize the correct treatment solution to overcome your hearing challenges.
Learn more about how a comprehensive hearing assessment is an essential part of better hearing health.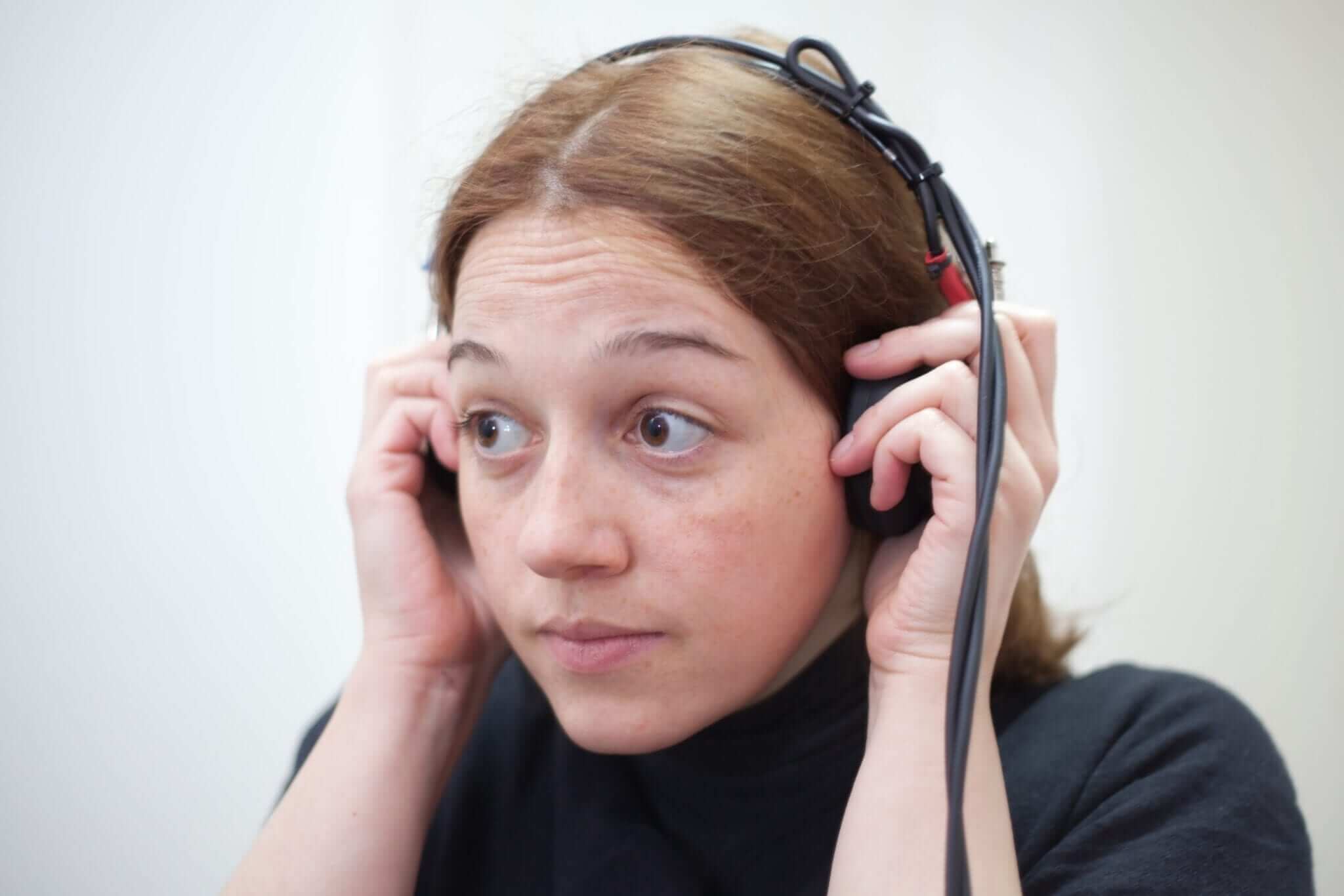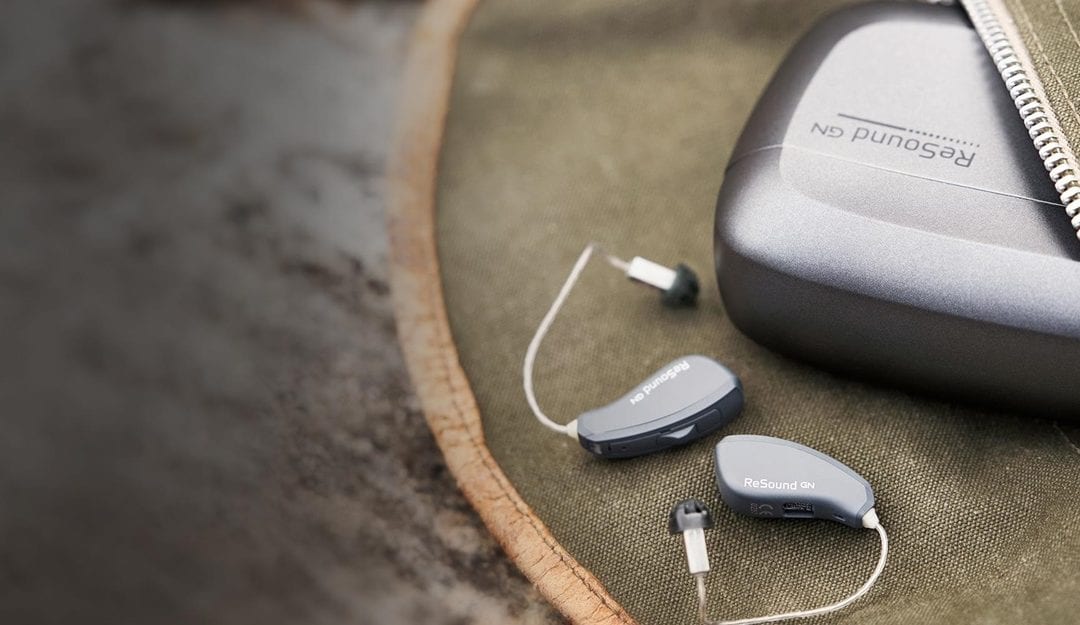 ADVANCED PRESCRIPTION HEARING AID TECHNOLOGY
Find the Hearing Aid Technology to Address Your Unique Needs
Each person loses their hearing at a different pace and in a different way, which is why there is no "one size fits all" solution for achieving better hearing.
The hearing aid technology that will best address your hearing challenges has to be as unique as your hearing loss in order to provide the help you need. We partner with more than half a dozen brand name hearing aid manufacturers in order to offer our patients a wider variety of styles and levels of technology to help you choose the right device to meet your hearing needs and personal preferences.
The cutting-edge digital devices that we offer are smaller, lighter, and more powerful than the hearing aids you might remember your parents or grandparents wearing and come with features like background noise canceling, rechargeable batteries, smartphone connectivity, and more.
Find out more about the state-of-the-art hearing aid technology we have available and how our hearing aid specialists will help you choose the best one for you.
HEARING AID REPAIRS
We Help Your Hearing Aids Perform as Designed
When an electronic device stops working, most of us toss them into the junk drawer in disgust. However, don't give into that temptation if your hearing aid stops working or isn't working the way it used to.
We understand the frustration, but your hearing aids are a significant financial investment and among the most valuable tools you have to help improve your quality of life and maintain your overall health. The benefits to communication, balance, cognitive health and other aspects of your mental and physical health make it worth your while to have them repaired.
Our hearing aid technicians have the experience, expertise, and equipment to provide the right amount of TLC your device requires along with cleanings, adjustments, and advanced repairs.
Contact us for more information about our hearing aid repair service before you toss your damaged hearing aid into the junk drawer.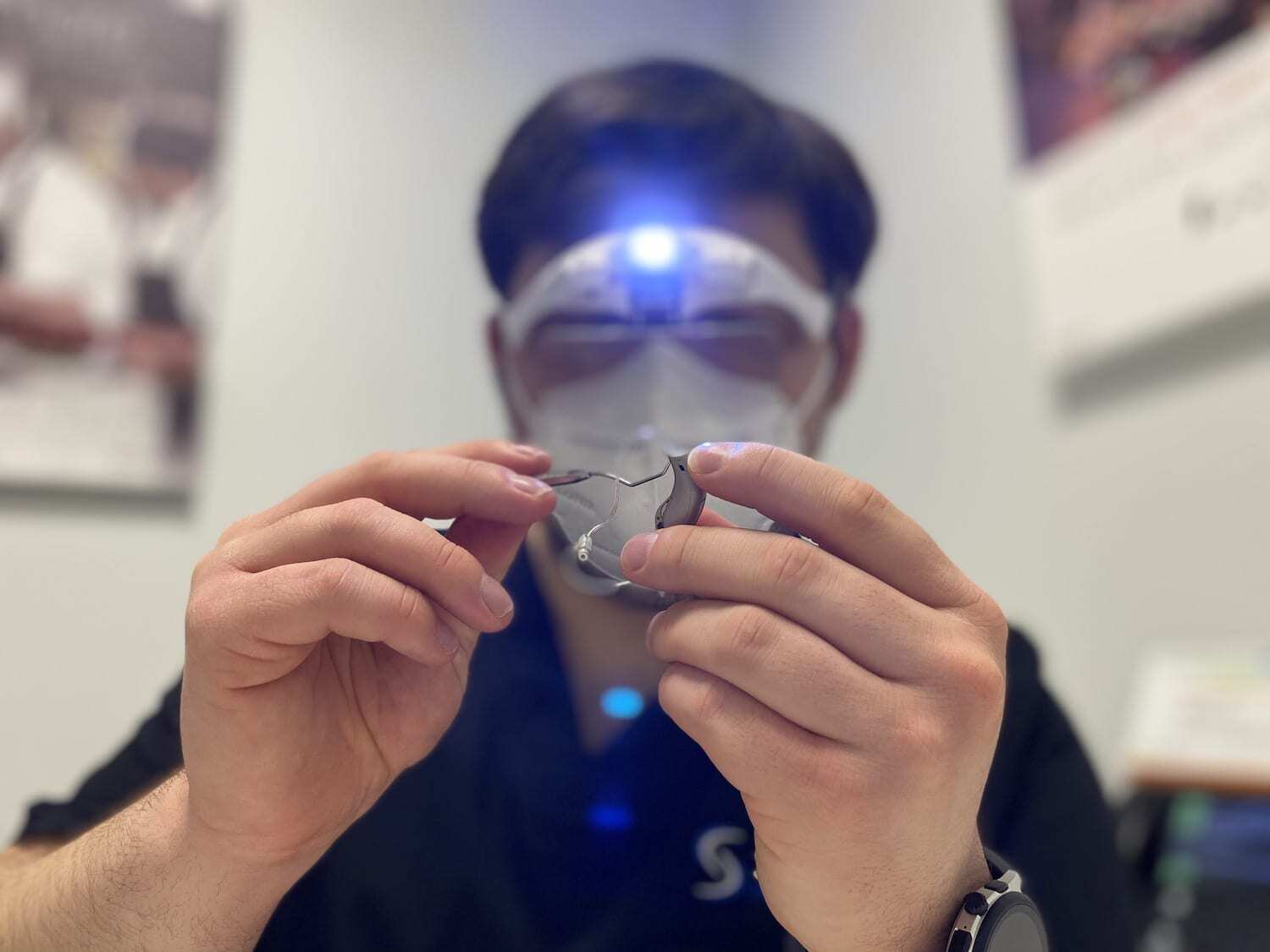 It's often the small things that hold us back from making a decision, whether it's a question or a concern.
That's why we have a team of experts on hand to help.
Simply complete this form and when one of our hearing experts has a moment between appointments, they'll call you for a friendly no-obligation conversation to answer your questions and discuss any concerns that you may have.