Your Trusted Hearing Care Experts in Kennewick, WA
Why Do So Many People, Organizations, and Physicians Trust Us?
The Umatilla, Wanapum, Nez Perce, and Yakama tribes called Kennewick, WA home for thousands of years before European settlers began to build along the Columbia River. Cattlemen, grazing livestock and horses in the area were eventually overtaken by orchards and vineyards as irrigation was expanded along the Snake, Columbia, and Yakima Rivers.
Agriculture, especially wine, remains an important part of our economy, which is heavily influenced by healthcare, the Hanford Site, the national laboratory, and summer tourism. Kennewick hosts several events throughout the year, such as the Tri-Cities Water Follies, hydroplane racing most summer weekends, and the Benton and Franklin County combined, which includes the Horse Heaven Round-Up rodeo.
We see hearing loss as a sign that you've lived an abundant life full of rich experiences that your hearing is no longer able to keep up with. The methodical approach to healthy hearing at Sound Audiology allows you, and those in Kennewick and other Tri-Cities communities, access to advanced treatment techniques and technology that makes it possible for you to continue to live the active, independent lifestyle you're used to.
Our trusted audiologists have earned the trust of patients, physicians, and organizations in Kennewick, Walla Walla, and Prosser, WA by providing personalized hearing care designed to address your specific hearing challenges. We focus on raising awareness for healthy hearing, educating to prevent hearing loss, and helping our community understand the early signs of hearing loss.
Whether you're concerned about your hearing or the hearing of a loved one, your first step is to schedule an initial assessment at our Kennewick, WA clinic.
924 N. Columbia Center Blvd
Suite 210, Kennewick
WA 99336
Right across the street from Lowe's by Columbia Center in the big brick building. We are in the same building as PROOF. You can't miss our signs on the side of the building.
Monday : 10:00am – 5:00pm
Tuesday : 10:00am – 5:00pm
Wednesday : 10:00am – 5:00pm
Thursday : 10:00am – 5:00pm
Friday : 10:00am – 3:00pm
Saturday & Sunday : Closed
Closed for lunch: 12:00pm – 1:00pm
COMPREHENSIVE HEARING ASSESSMENTS
Your Journey to Better Hearing Starts with a Comprehensive Hearing Assessment
Online sites and big box retail stores have made it easier to have your hearing tested and purchase a hearing device without seeing a doctor of audiology.
However, trusting the internet or a retail employee to diagnose and treat your hearing challenges is as destructive to your hearing health as asking them to diagnose and treat any other medical condition. Purchasing and wearing the wrong hearing device that is not programmed properly can do a lot of damage to your hearing rather than helping it.
Rather than running the risk of doing further damage to your hearing, the critical first step on your journey to better hearing should be a comprehensive hearing assessment conducted by a qualified doctor of audiology. Besides providing a highly accurate diagnosis of the type and severity of your hearing loss, our audiologists use your hearing test to personalize the correct treatment solution to overcome your hearing challenges.
Learn more about how a comprehensive hearing assessment is an essential part of better hearing health.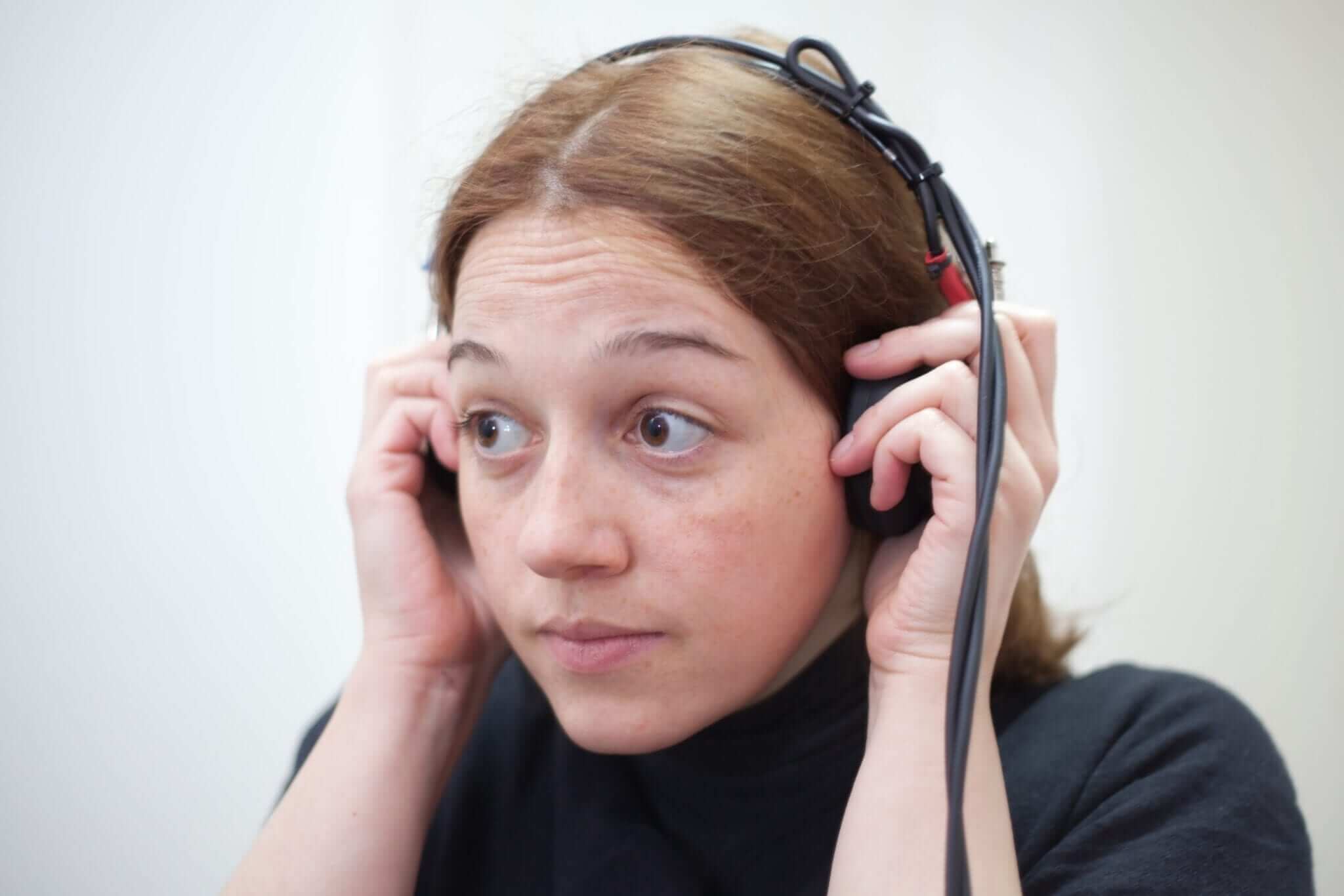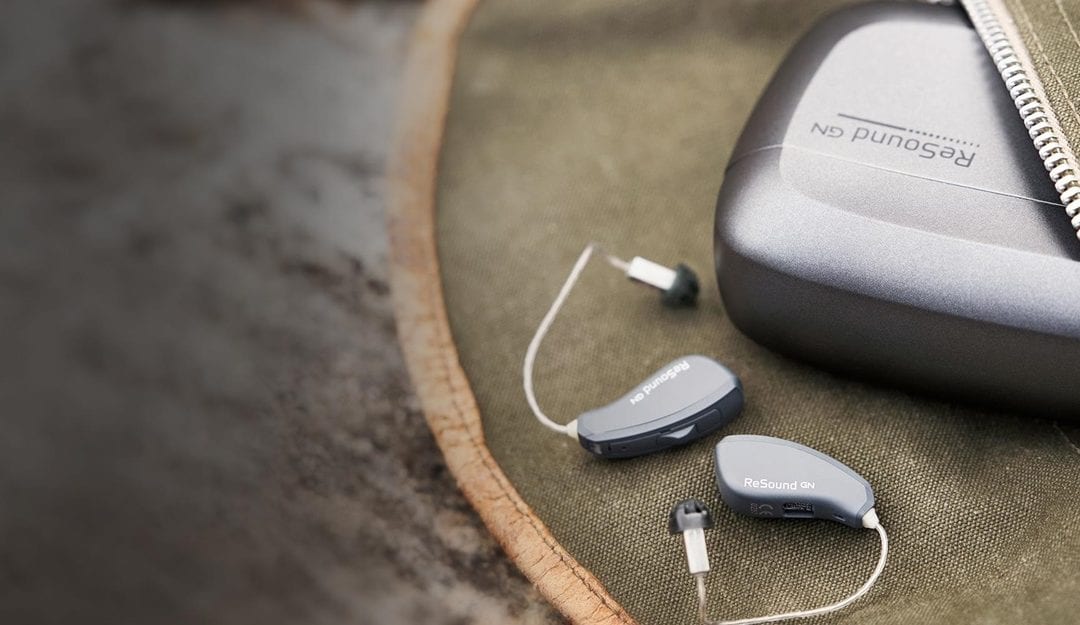 ADVANCED PRESCRIPTION HEARING AID TECHNOLOGY
Find the Hearing Aid Technology to Address Your Unique Needs
Each person loses their hearing at a different pace and in a different way, which is why there is no "one size fits all" solution for achieving better hearing.
The hearing aid technology that will best address your hearing challenges has to be as unique as your hearing loss in order to provide the help you need. We partner with more than half a dozen brand name hearing aid manufacturers in order to offer our patients a wider variety of styles and levels of technology to help you choose the right device to meet your hearing needs and personal preferences.
The cutting-edge digital devices that we offer are smaller, lighter, and more powerful than the hearing aids you might remember your parents or grandparents wearing and come with features like background noise canceling, rechargeable batteries, smartphone connectivity, and more.
Find out more about the state-of-the-art hearing aid technology we have available and how our hearing aid specialists will help you choose the best one for you.
HEARING AID REPAIRS
We Help Your Hearing Aids Perform as Designed
When an electronic device stops working, most of us toss them into the junk drawer in disgust. However, don't give into that temptation if your hearing aid stops working or isn't working the way it used to.
We understand the frustration, but your hearing aids are a significant financial investment and among the most valuable tools you have to help improve your quality of life and maintain your overall health. The benefits to communication, balance, cognitive health and other aspects of your mental and physical health make it worth your while to have them repaired.
Our hearing aid technicians have the experience, expertise, and equipment to provide the right amount of TLC your device requires along with cleanings, adjustments, and advanced repairs.
Contact us for more information about our hearing aid repair service before you toss your damaged hearing aid into the junk drawer.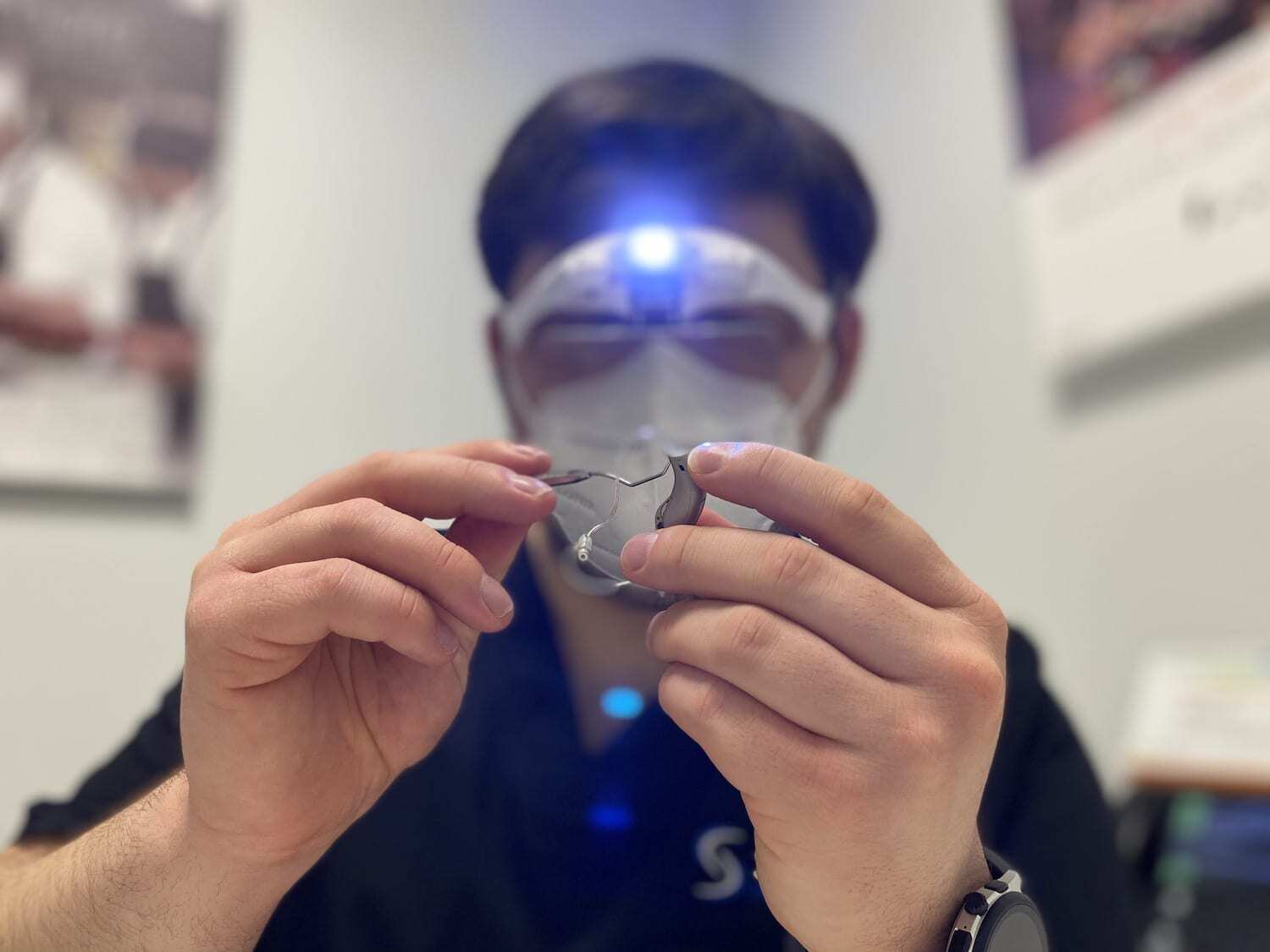 It's often the small things that hold us back from making a decision, whether it's a question or a concern.
That's why we have a team of experts on hand to help.
Simply complete this form and when one of our hearing experts has a moment between appointments, they'll call you for a friendly no-obligation conversation to answer your questions and discuss any concerns that you may have.